Portrait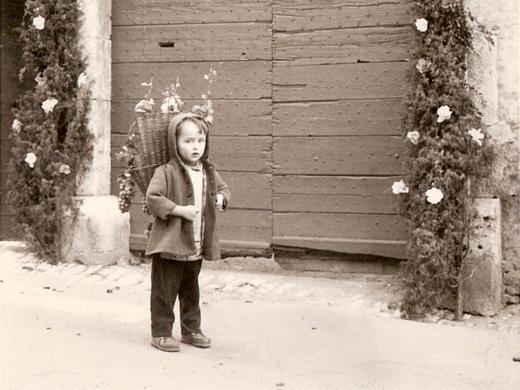 The first traces of the Girardin family in Burgundy goes back to 1570. Farmers for 13 generations, the family has worked for a long time in polyculture between the harvesting of crops, raising cattle and vine growing. It is only at the end of the second World War that the family specialises in winemaking.
In the late 50's – 60's, Jean Girardin acquires many parcels on the best terroirs of Santenay and begins to develop his estate. Jacques and Valérie, Justin's parents, will continue this effort expanding to Chassagne-Montrachet, Pommard and Savigny-les-Beaune. With the inheritance and other succession games, the estate continues to grow to cover today 17 hectares of vines over the best terroirs of the Côte de Beaune.
---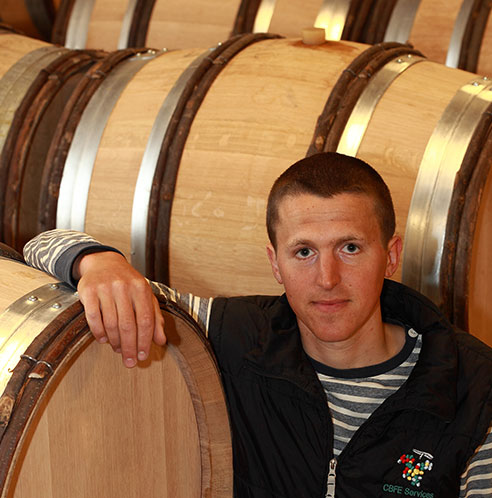 Each generation renews and enriches the family know-how and heritage. Justin arrived at the family estate in 2013 and took over in 2017. He represents the 13th generation at the head of the estate. Rich in family know-how and with his experience outside Burgundy, he brings a new breath of fresh air and a modern vision to the elaboration of our wines. With a single white grape variety, Chardonnay, and Pinot Noir as the only red grape variety, the vinification must be done with rigour, meticulousness and intelligence. With his team of passionate professionals and always supported by his parents, he develops the family business. His vision is simple: to always question himself in order to seek the best quality possible and allow each wine to be the purest expression of its terroir. Each parcel of land will produce a different wine with its own identity; the winemaker thus becomes the guardian of diversity. He is careful to ensure the well-being of his vines and only intervenes when necessary to maintain the vineyard in the logic of a healthy agriculture that is always more respectful of the environment. Man does not only work a wine, but an alchemy between the earth, the sky and the plant. We must not dominate the process but accompany it to the best of our ability ! In short: a terroir, a know-how, a wine. Nothing to add.
---